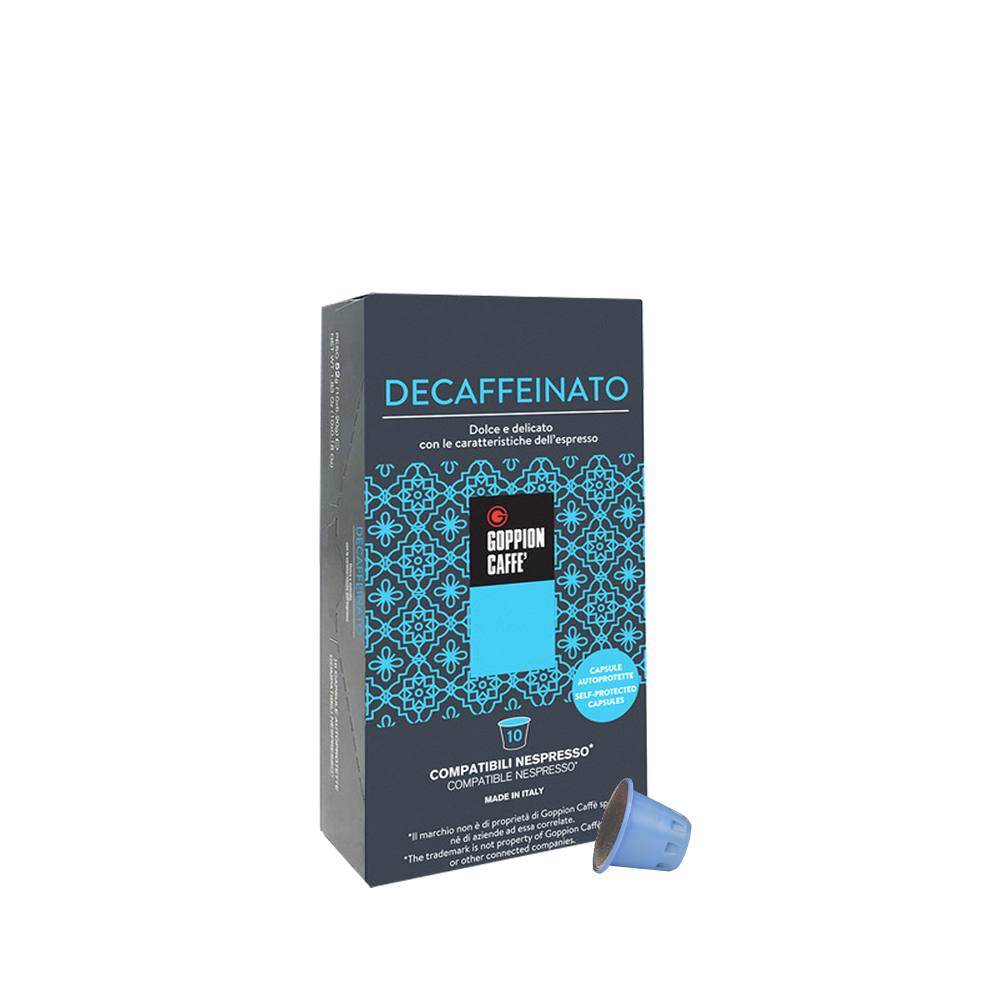 DECAFFEINATO 10 CAPSULES
Blend of 100% carefully-selected and decaffeinated Arabica coffees in compliance with ISO 9002-certified system. Soft and delicate taste.
The aftertaste is characterized by hints of fresh fruit. Dedicated to those who want a coffee with a full aroma avoiding the strong effect of caffeine.
The caffeine content is below 0,1% and it is verified on each production batch.
• Compatible with Nespresso® household machines.
Box of 10 coffee capsules.
Product features
Compatibility

Nespresso® machines

Cream

Sweetness
Production guarantees

Production preparation

Bi-chromatic colour sorting

Controlled caffeine

Pre-tasting

Separate roasting

Slow roasting

Espresso
Free shipping over 80 euros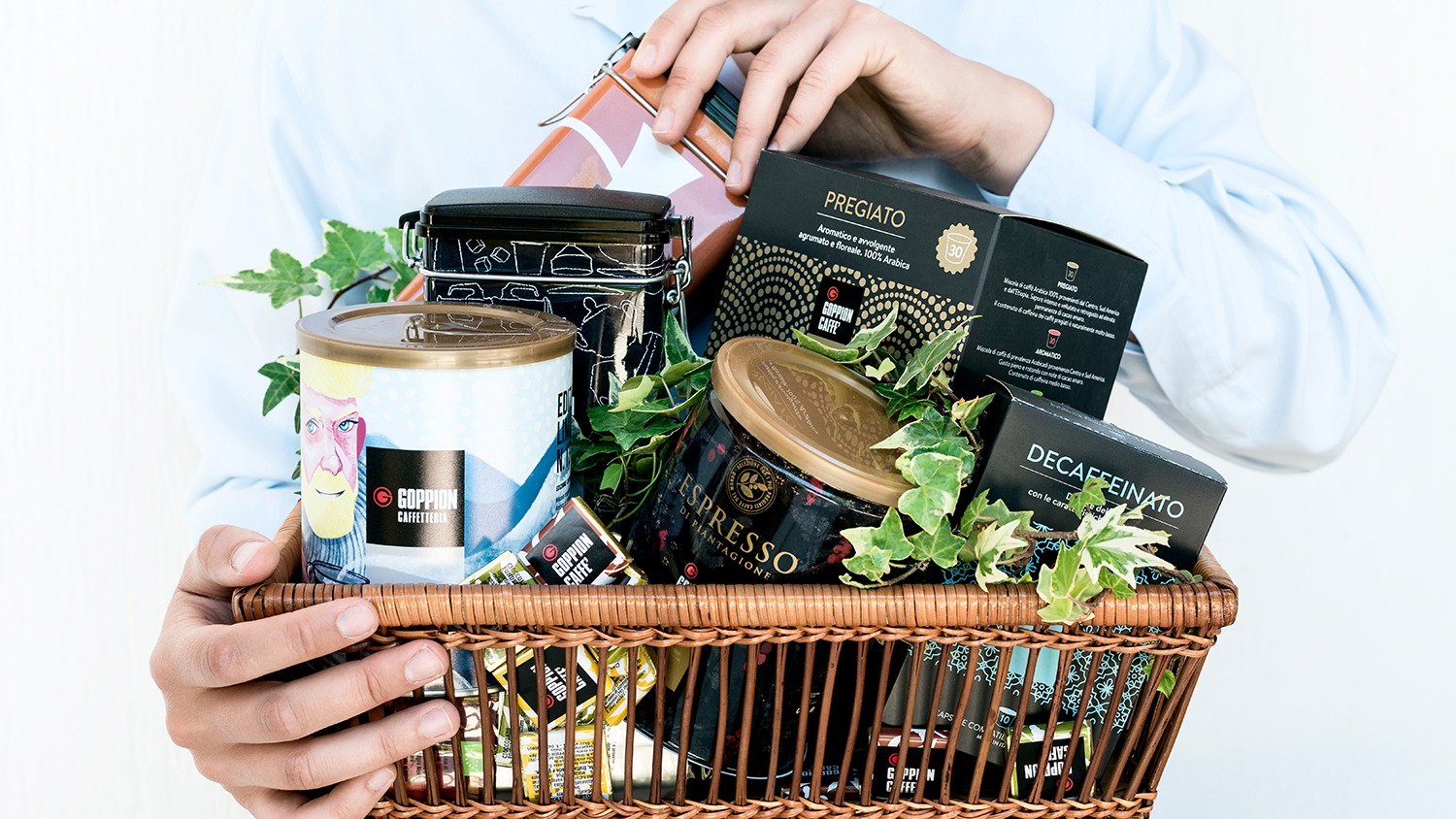 Try our "My Goppion" subscription
CHOOSE WHEN YOU WANT CAFFÈ GOPPION DELIVERED TO YOUR DOORSTEP
Scegli il tuo caffè preferito e la frequenza con il quale vuoi riceverlo, dove e quando vuoi.