Duet
A new package of line that transmits our passion for coffee with a fun and modern style. With two Limited Edition tins inside, the Duet is a great product and an opportunity not to miss for coffee lovers who are fond of our style!
Black cardboard rectangular box, containing 2 Limited Edition tins – 250 g ground coffee, random colour.
Free shipping over 80 euros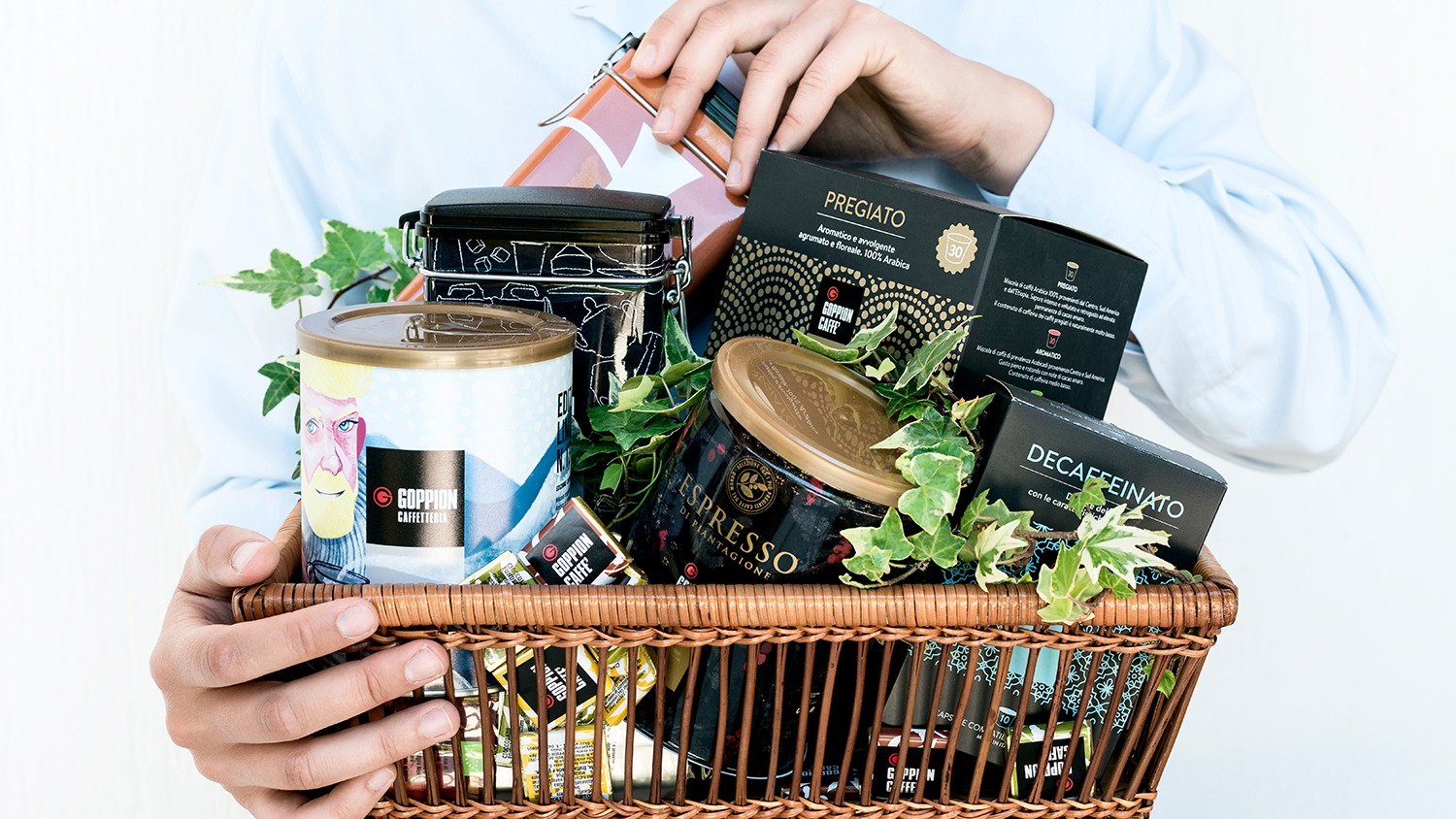 Try our "My Goppion" subscription
CHOOSE WHEN YOU WANT CAFFÈ GOPPION DELIVERED TO YOUR DOORSTEP
Scegli il tuo caffè preferito e la frequenza con il quale vuoi riceverlo, dove e quando vuoi.