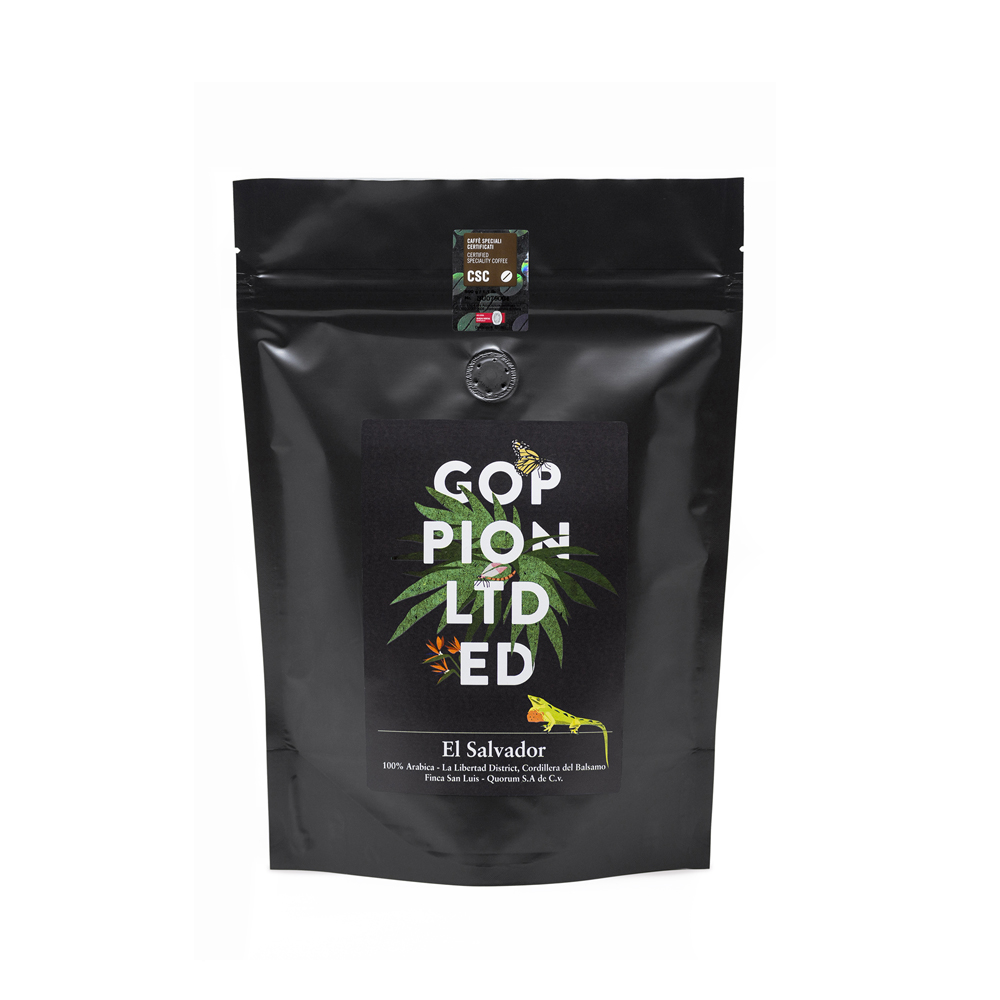 Goppion LTD ED – El Salvador
100% Arabica – La Libertad District, Cordillera del Balsamo Finca San Luis Quorum S. A. de C.v.
We are in the Finca San Luis owned by the Angelucci family, from Italy. The plantations grow on the volcanic mountains called Cordillera del Balsamo, giving birth to a balanced coffee with an intense aroma of caramel and vanilla, medium body, slight acidity and sweet aftertaste.
The plants on these beautiful and green mountains are surrounded by the Colpachi, some tall and strong shrubs that shelter the coffee plants from the winds coming from the Pacific Ocean.
Nowadays Pino Angelucci works his lands with commitment, making this coffee a variety that keeps improving.
Harvesting is done by hand and involves up to three steps in order to leave unripe drupes on the plants, until the right moment of ripening comes.
500g Coffee Beans
CSC® is a trademark owned by the Certified Specialty Coffee Association. The packaging cannot be sold without a numbered holographic stamp.
Goppion Caffè has been a member of CSC® since 1996. In 1996 the Consortium was founded by a group of roasters with the aim of promoting the culture of quality coffee.
Free shipping over 80 euros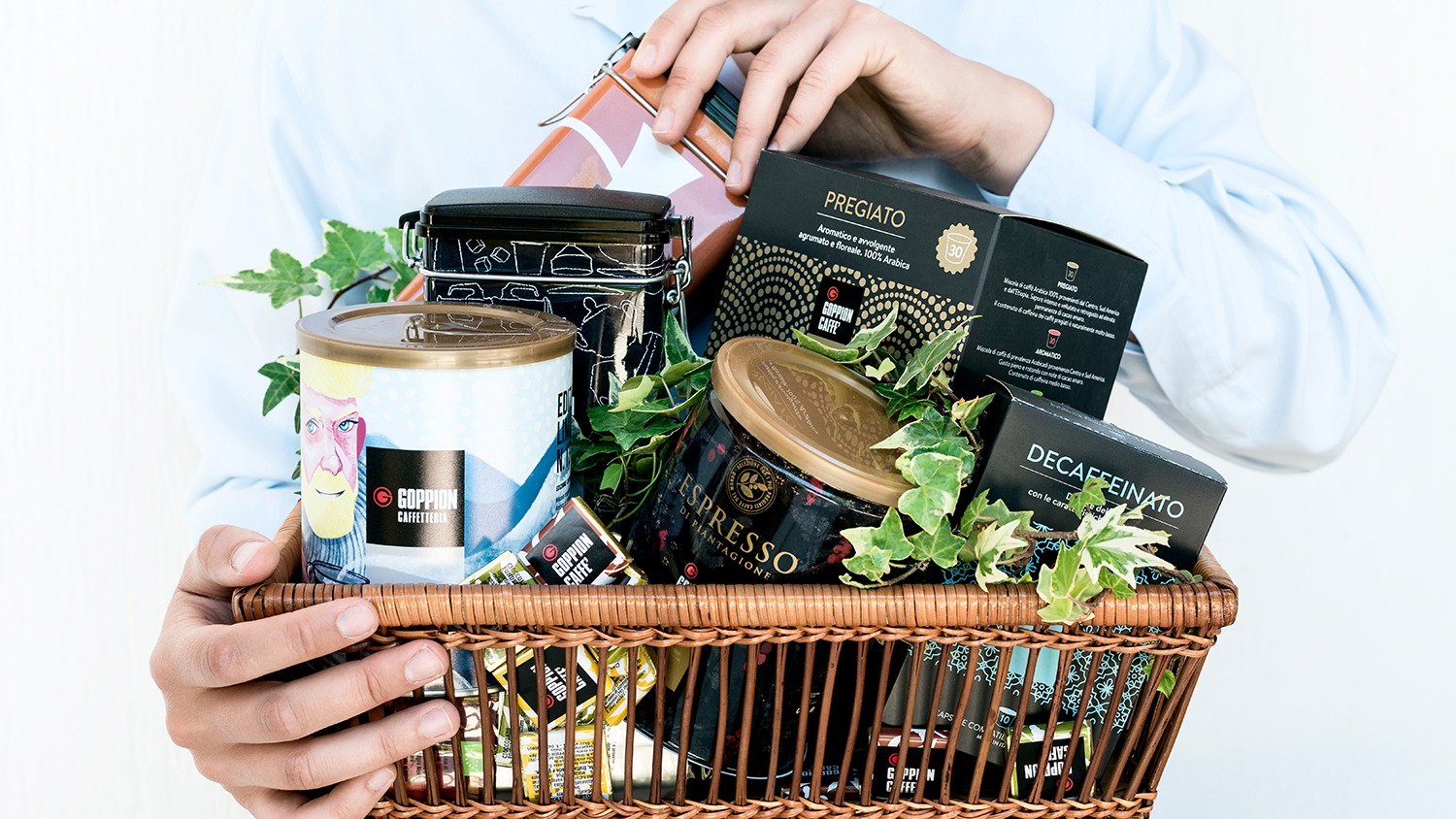 Try our "My Goppion" subscription
CHOOSE WHEN YOU WANT CAFFÈ GOPPION DELIVERED TO YOUR DOORSTEP
Scegli il tuo caffè preferito e la frequenza con il quale vuoi riceverlo, dove e quando vuoi.