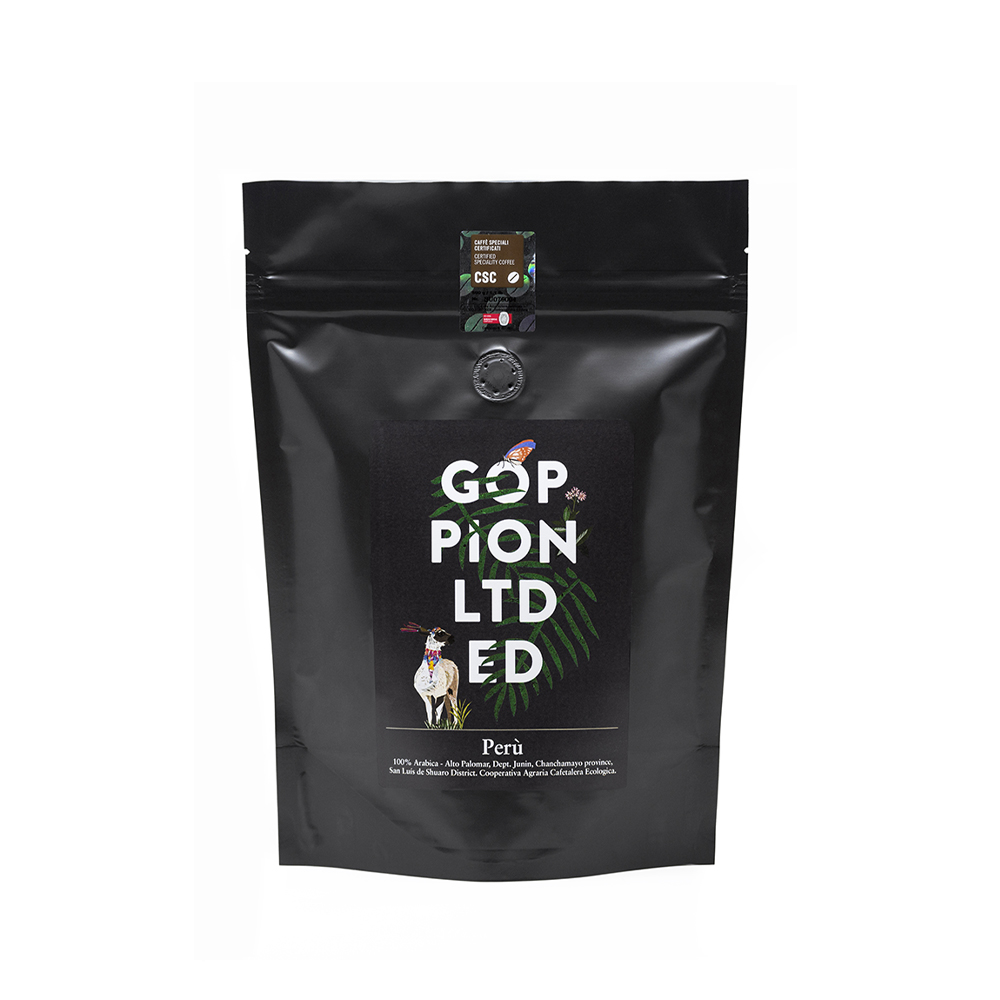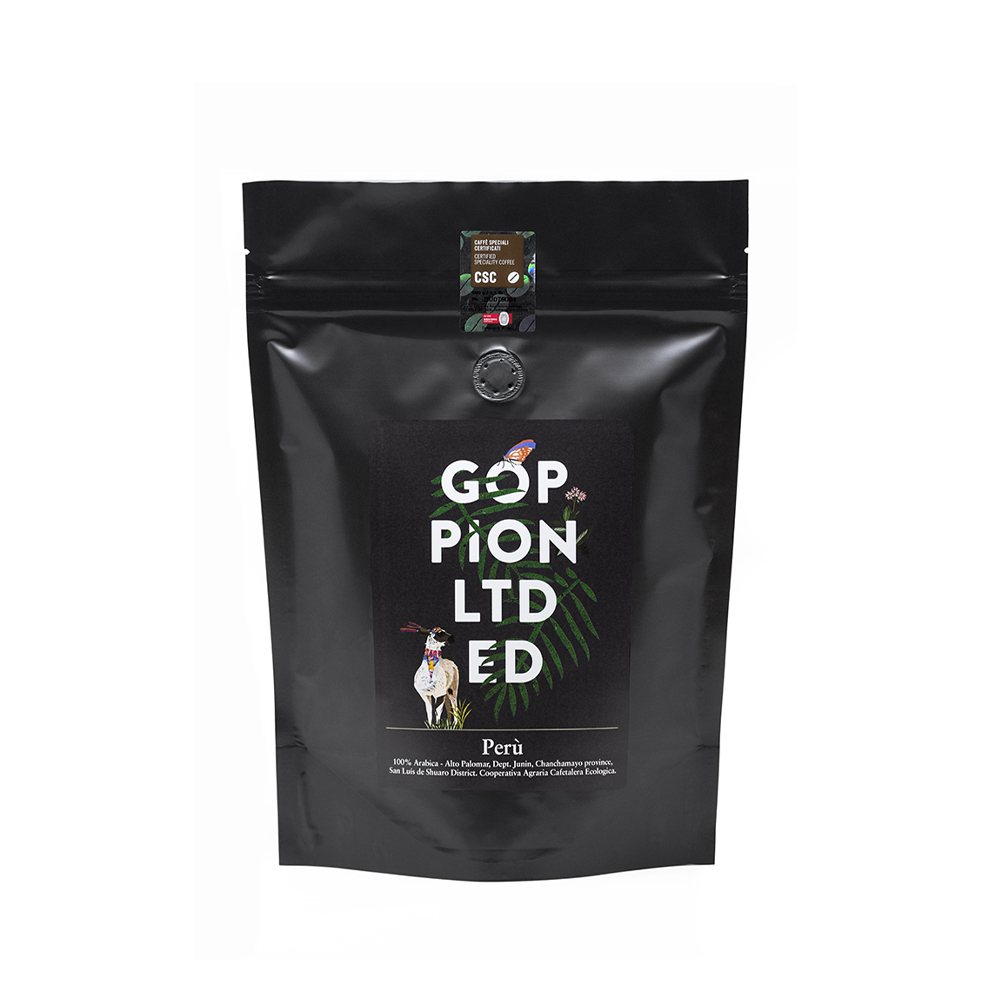 Goppion LTD ED – Perù
100% Arabica – Alto Palomar, Dept. Junin, Chanchamayo province, San Luís de Shuaro District – Cooperativa Agraria Cafetalera Ecologica.
This special coffee comes from the agricultural cooperative called Cafetalera, in Peru.
It is a special coffee with a strong personality: sweet taste, fine acidity, round body, notes of liquorice, honey and tobacco.
500g Coffee Beans
CSC® is a trademark owned by the Certified Specialty Coffee Association. The packaging cannot be sold without a numbered holographic stamp.
Goppion Caffè has been a member of CSC® since 1996. In 1996 the Consortium was founded by a group of roasters with the aim of promoting the culture of quality coffee.
Product features
Package:

500 g

Aroma

Body

Cream

Sweetness

Mild acidity

Chocolaty

Flowery

Citrusy

Persistence

Licorice

Almond

Spice
Free shipping over 80 euros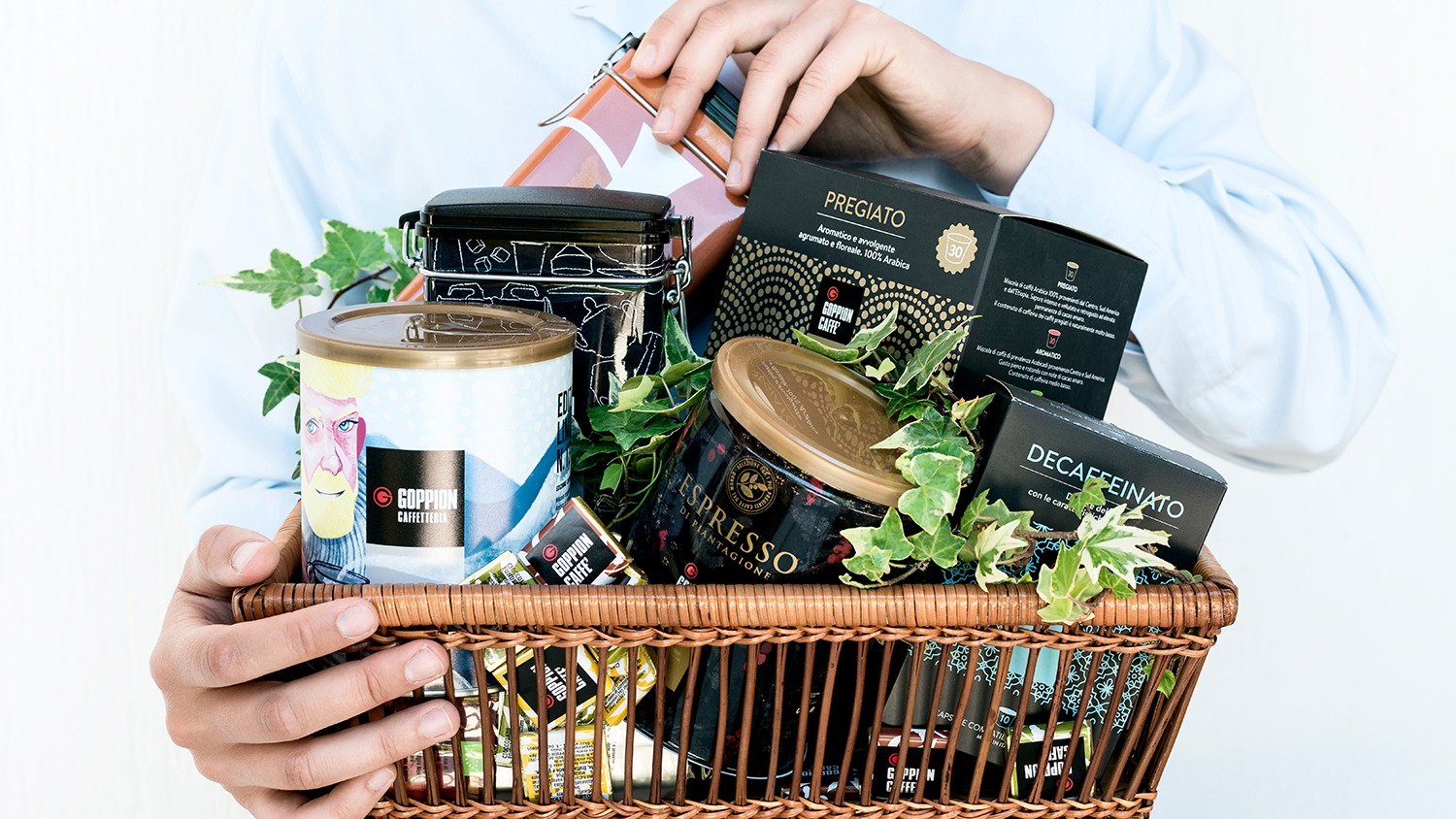 Try our "My Goppion" subscription
CHOOSE WHEN YOU WANT CAFFÈ GOPPION DELIVERED TO YOUR DOORSTEP
Scegli il tuo caffè preferito e la frequenza con il quale vuoi riceverlo, dove e quando vuoi.