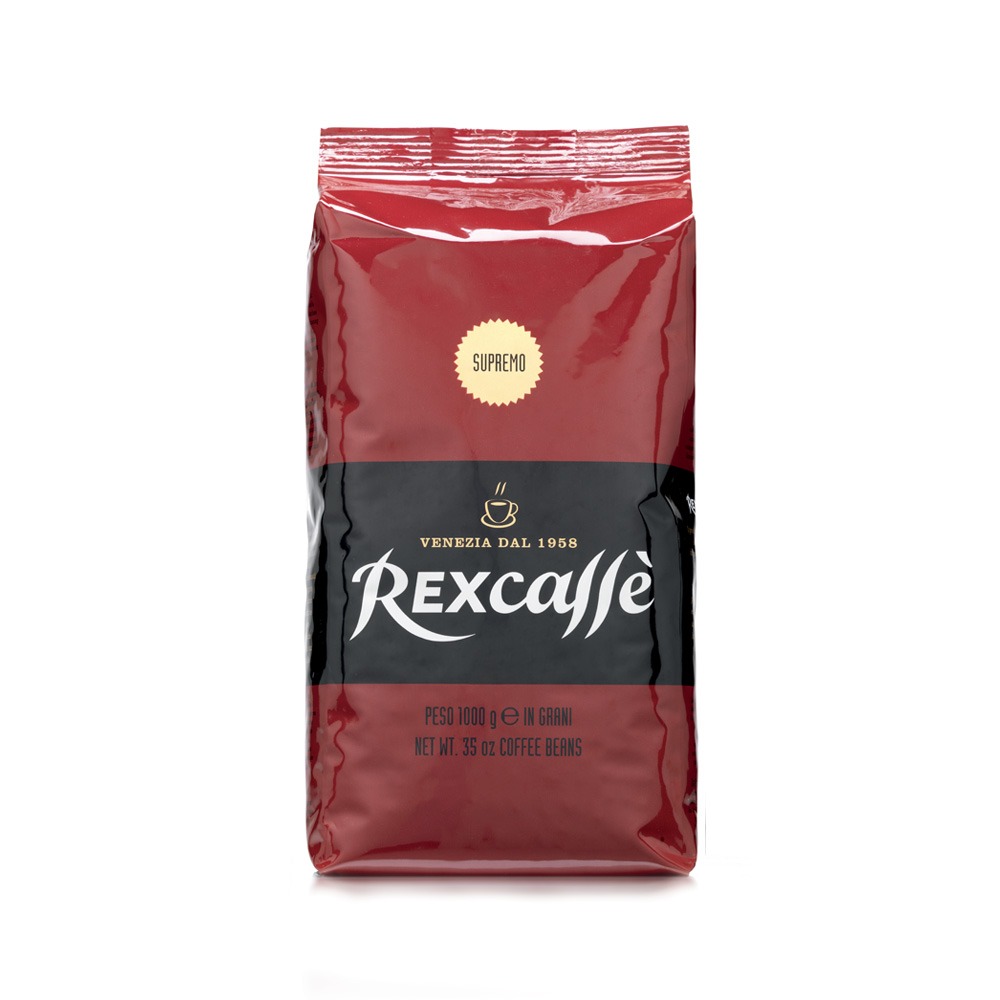 Rex Caffè
Blend of coffee beans made of Arabica coffee from Central and South America, in addition to carefully-sorted Robusta coffee. Velvety blend, intense in
taste and with a strong personality.
Average caffeine content.
Suitable for use in cafés, pastry-shops and modern bars frequented by young people.
Ideal in espressos, cappuccinos and special concoctions.
It goes well with lightly-flavoured, delicate dishes.
Product features
Aroma

Body

Cream

Sweetness

Chocolaty

Persistence
Quality guarantees

Production guarantees

Production preparation
Gruppo Triveneto Torrefattori Caffè

Qualità selezionata

Bi-chromatic colour sorting

Pre-tasting

Separate roasting

Slow roasting

Espresso bar