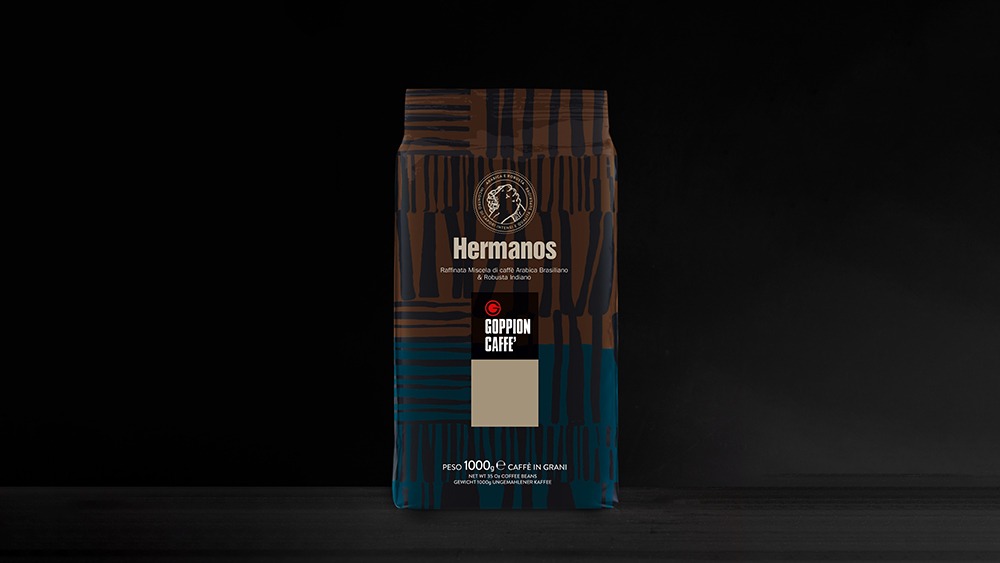 HERMANOS, AN EMBRACE OF FLAVORS
The strength of a union between different people and harvests. Arabica and Robusta.
COMBINING THE PERFECT BALANCE OF TASTES AND THEIR DIVERSITIES
Hermanos, it is the strength of a union, the encounter between two strong and determined personalities from distant continents.
Goppion has always selected the best coffees in the world. We work almost exclusively with 100% Arabica from Central and South America and Ethiopia for their mildness, intensity and low caffeine content.  Our dedicated quest for unique and enveloping aromas through blends with a distinctive personality has led our coffee cuppers on the tracks of the most refined Robusta coffees from harvests with guaranteed highest quality standards.
Cerrado, a Brazilian Arabica and Cherry AA, an Indian Robusta from the regions of Karnataka come together in equal quantities to generate a full-bodied and persistent blend.
Their different personalities unite – as if they were two brothers – hermanos – in a tasteful embrace.
The aroma and scent of the finest Arabica combined with the strong, aromatic and slightly spiced cup of Indian Robusta.