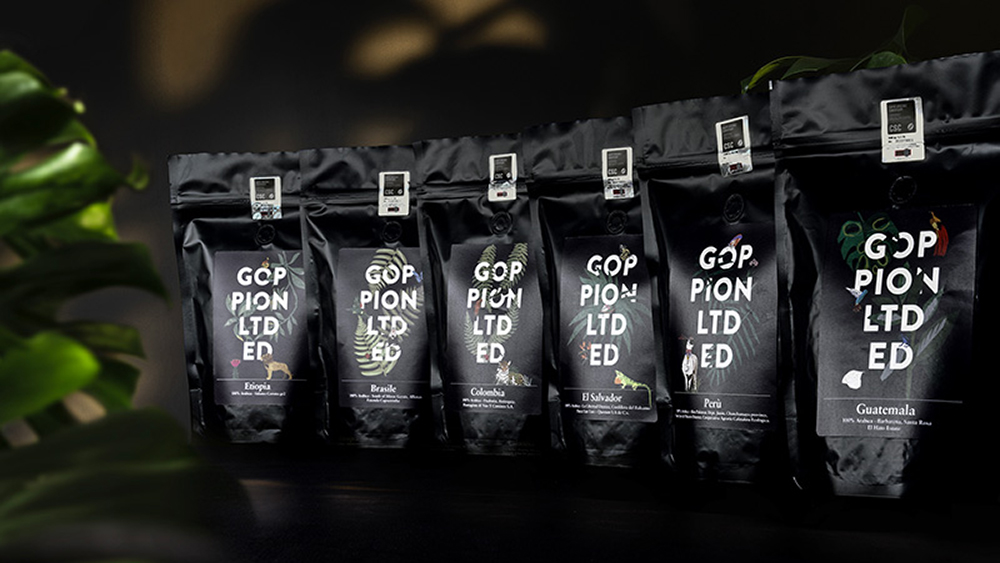 GOPPION LTD ED -
Single Origins
Goppion presents a collection of Special
and Certified Coffees, 100% Arabica.
A WORLD OF DIVERSITY TO DRINK IN PURITY
Goppion. The Italian Traditional Roasting. Plantations' traceability, high quality coffees and craftsmanship. This is the Goppion Caffè program aimed at the spread of the taste of coffees from single plantations in countries with different cultivation and culture characteristics. A world of flavors and experiences dedicated to all the coffee lovers.
Goppion Limited Edition.
We have been able to choose many different plantations around the world, above all Arabica, in over 20 years of collaboration with CSC
®
. The differences between these plantations represent a heritage of flavors and cultural richness, dedicated to those who love exploring the taste. The concept of quality is a very real requirement for retailers and for consumers. CSC
®
has armed itself with strict procedures, elaborated and followed with the purpose of achieving a secure and demonstrable standard of quality. The selected coffee-producers are also the owners of the plantation and they must guarantee quality consistency as well as continuous research. What's more, they work the harvest with their own machines or thanks to other Companies, also certified by CSC
®
, in possession of ISO certifications, and then independently export the raw coffee produced. The procedure guardantees traceability, uniqueness and excellence. CSC
®
acknowledges the validity of the requirements expressed by international certification schemes such as UTZ Certified, Rainforest and Fair Trade and joins SCA Specialty Coffee Association. A progressively numbered anti-counterfeiting hologram stamp finally certifies that the package on which it is placed contains only Special and Certified coffee: a further guarantee that all the declared controls have been carried out correctly and regularly.