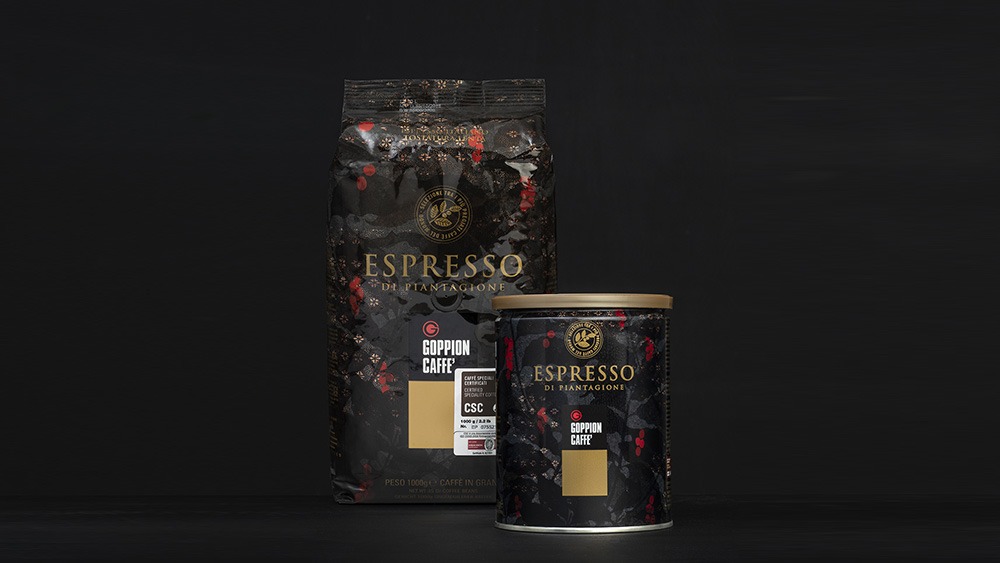 Coffee selected and certified for a blend
with an extraordinary character.
IN 1996 IN ITALY CSC®, "CERTIFIED SPECIALITY COFFEE", IS ESTABLISHED.
It is called Espresso di Piantagione (that is Plantation Espresso) as we know precisely which plantation it comes from and who the farmer is. CSC® is the acronym for 'Certified Speciality Coffee', an important project that was developed when looking for quality coffees was not yet common. But to tell the truth, it is not the ordinary procedure, even today. Ten Coffee Roasters partake in the program, each of them bringing their experience and passion; their aim is raising awareness and promoting the culture of quality coffee, thus strengthening the value of coffee selection that has become a legacy in their own professional history. The best coffees are selected from about thirty plantations around the world and their quantities are progressively numbered and labelled with special anti-counterfeiting hologram stickers on all packages. Essential characteristics for these coffees are their production areas and selected raw materials that must meet CSC® requirements for top quality to become certified and thus guarantee a real cup of specialty coffee. CSC® Certified Speciality Coffee also promotes initiatives for education and social empowerment aimed at local farmers in the coffee production countries. Moreover CSC® acknowledges the validity of the standards set forth by the international certification bodies such as UTZ Certified, Rainforest Alliance, Fair Trade e SA 8000, and is a member of the Specialty Coffee Association (SCA). As a technical partner of Slow Food, CSC® has established a branch in Ethiopia, the country of origin of coffee and also the only place on earth where wild coffee shrubs grow; CSC® is developing the same project in other countries. Goppion has selected the following countries for its Espresso di Piantagione: Ethiopia, Guatemala, Brazil for Arabica coffees and India for a Robusta percentage up to 10%. This Indian Parchment enriches the blend with a slightly spiced aftertaste that well-rounds the good taste of Arabica coffees. The hints of vanilla, cocoa and toasted bread leave room to the delicate and long-lasting aftertaste of vanilla and cocoa. In 2018 we redesigned the packaging with Mimicoco, a duo of stylish designers who created for us a design with ripe red berries over a background of lightly sketched leaves, with a silky texture that recalls that of Indian textiles.