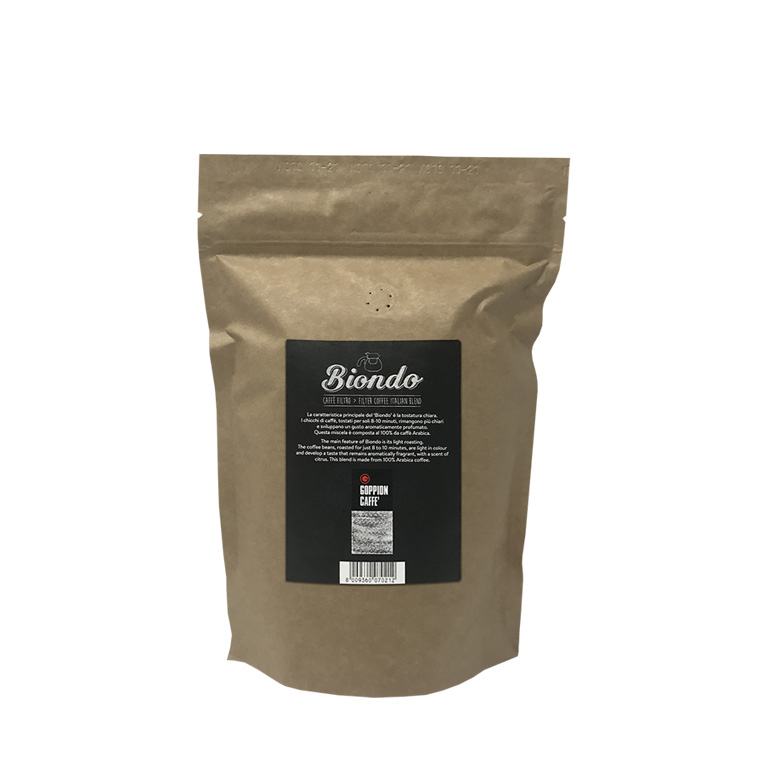 Biondo – Beans
The main feature of 'Biondo' is the light roasting. The coffee beans are roasted for only 8-10 minutes. In this way the coffee keeps a light color and develops a citrus scented aroma.
This blend is a 100% Arabica. The flavors are balanced, and the taste can recall the sweetness of the tropical fruits from Guatemala. It has a fine citrus acidity, tipical of Honduran coffees and the aftertaste is the typical one of Brazilian coffee with bitter cocoa scents.
The soft taste of Biondo is enhaced using the infusion extraction through the filters.
Very good in a large cup, for a long lasting pleasure.
Product features
Package:

500 g

Aroma

Body

Cream

Mild acidity

Citrusy

Persistence
Production guarantees

Production preparation

Bi-chromatic colour sorting

Pre-tasting

Separate roasting

Slow roasting

Espresso

Filtro
Free shipping over 80 euros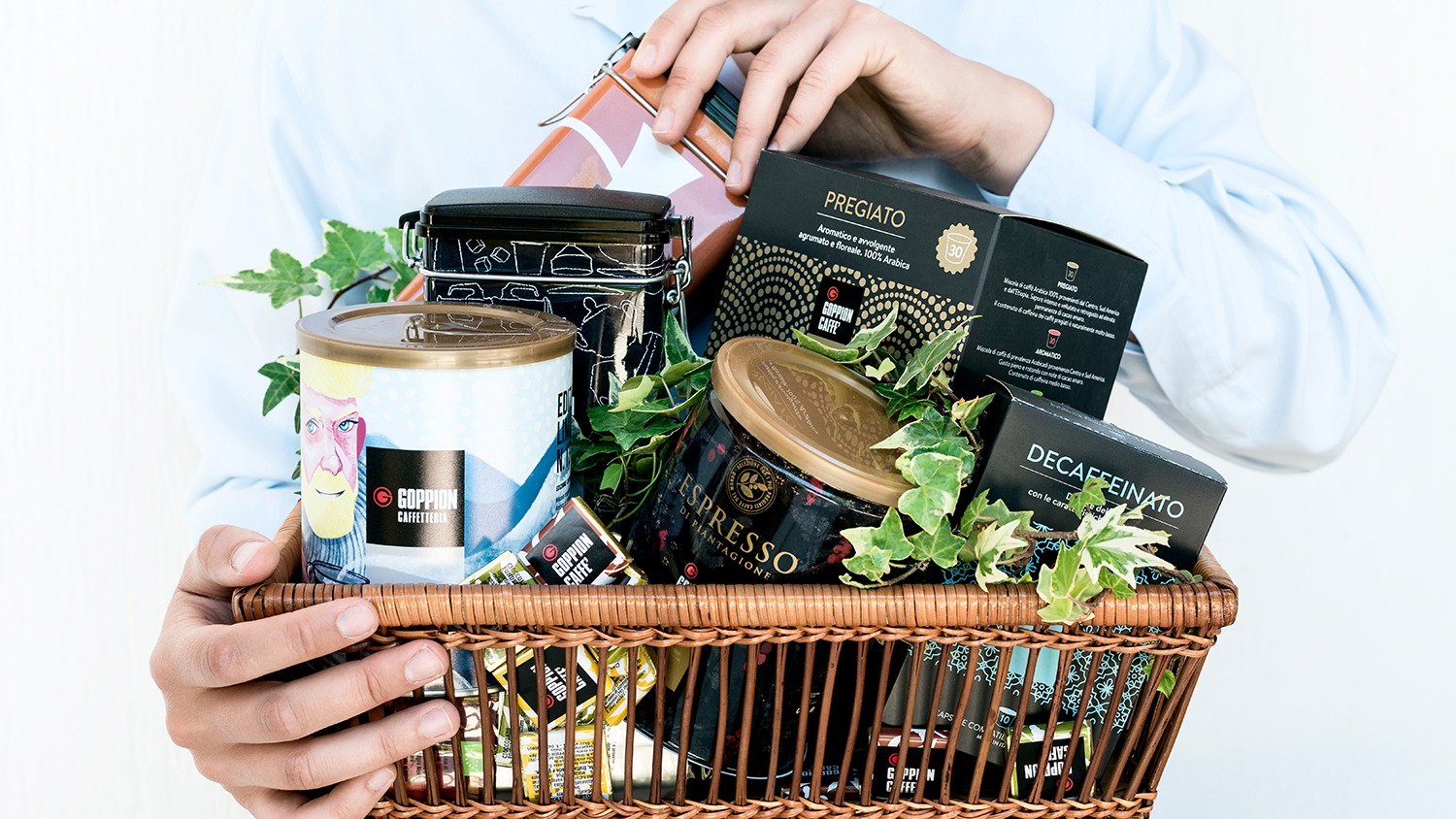 Try our "My Goppion" subscription
CHOOSE WHEN YOU WANT CAFFÈ GOPPION DELIVERED TO YOUR DOORSTEP
Scegli il tuo caffè preferito e la frequenza con il quale vuoi riceverlo, dove e quando vuoi.