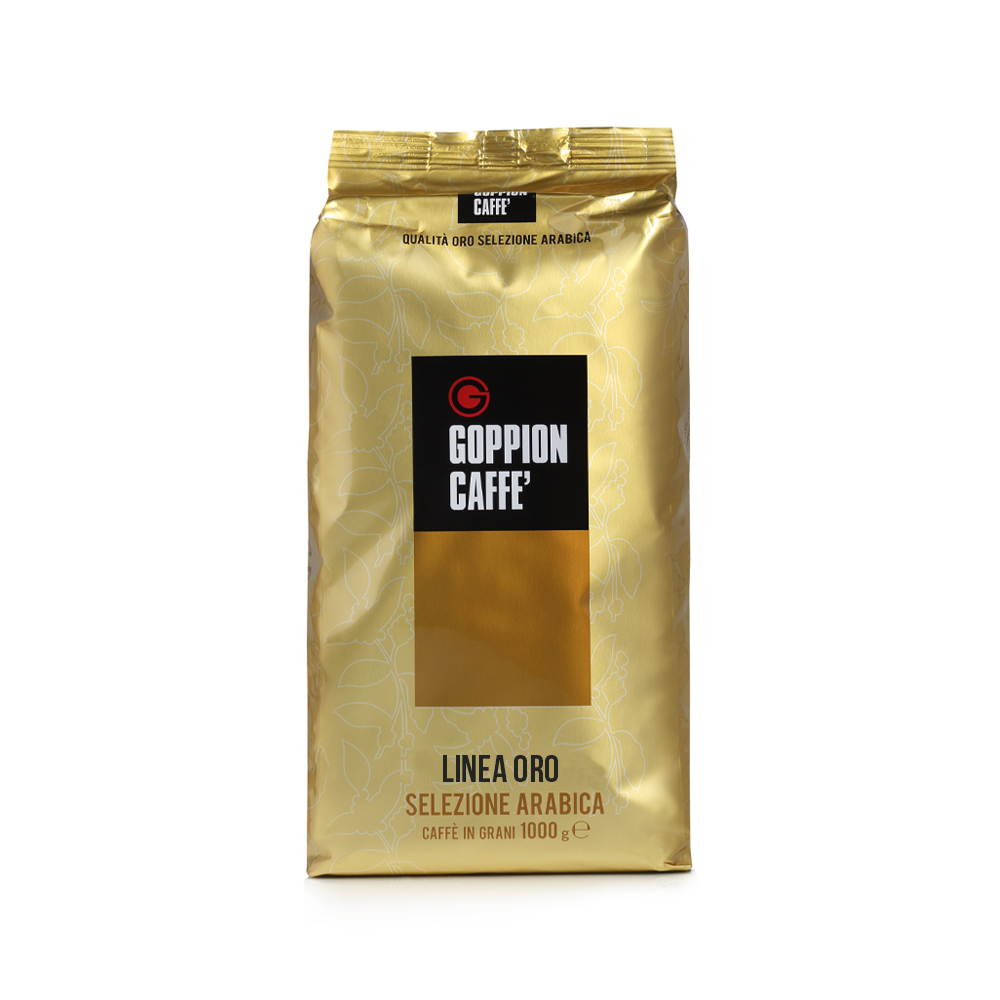 Linea oro – Coffee Beans
A blend of whole and ground coffee beans composed mainly of selected Arabica coffee. Studied to fulfil the quality requirements of family use.
It can satisfy any request of use and of package size.
Linea Oro is divided in: whole coffee bean products for fresh servings, vacuum-packed products in Moka and Espresso specialities. 
Suitable at any time of the day. 
Product features
Package:

1 kg

Aroma

Body

Cream

Sweetness

Persistence
Production guarantees

Production preparation

Bi-chromatic colour sorting

Pre-tasting

Slow roasting

Espresso

Filtro

Moka