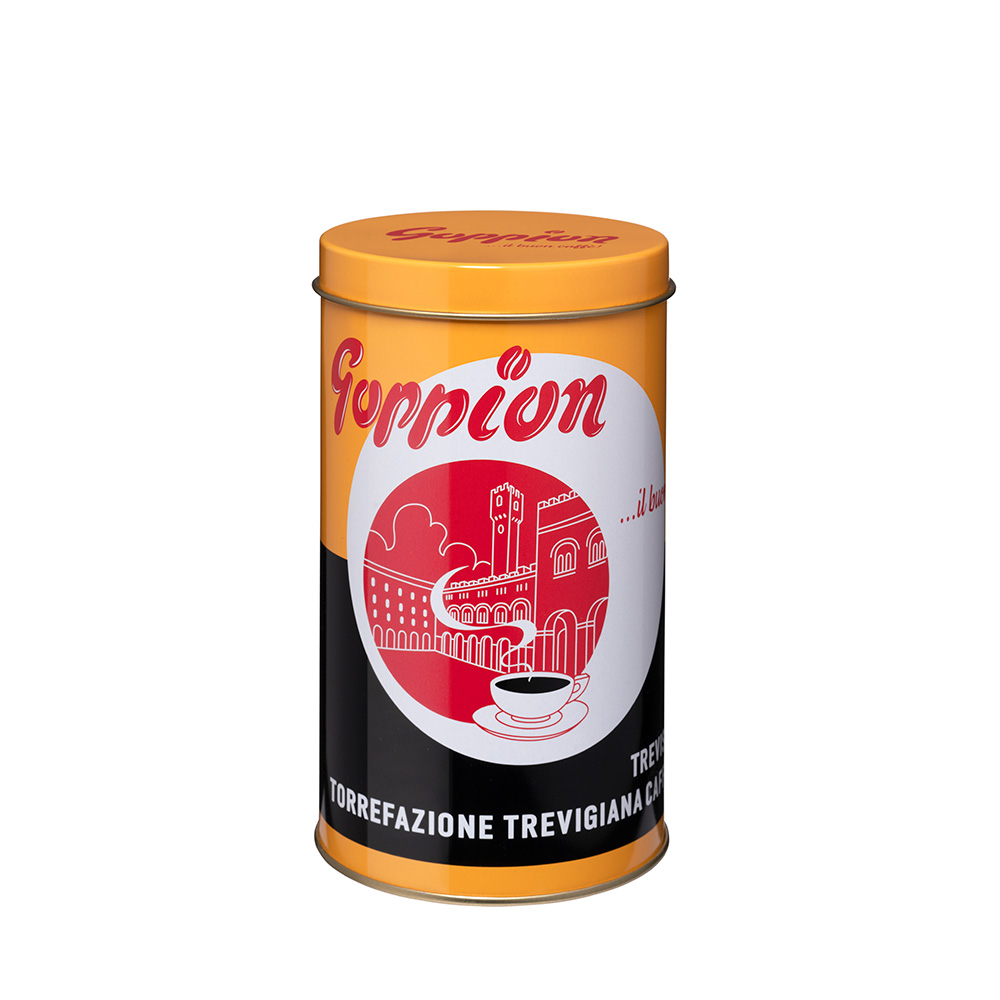 Storica Tin '60
Gift idea! Storica Tin with 250g of ground coffee.
Starting in the early 1950s, the Torrefazione Trevigiana Caffè brand, was definitively replaced by the family name Goppion, followed by the slogan: "il buon caffè".
The logo of that period, designed in modernist colours, was created by a well known advertising poster artist of the time, Franco Sgrilli. The centre of the drawing is dominated by Piazza dei Signori in Treviso, a place where people traditionally meet, as happens in small Italian towns. The brand remained unchanged until 1968 when the new production facility opened. For almost twenty years, the italic script Goppion accompanied all the graphics dedicated to the Bar line. 
Misure: h= 17 cm – Ø= 10 cm
Free shipping over 80 euros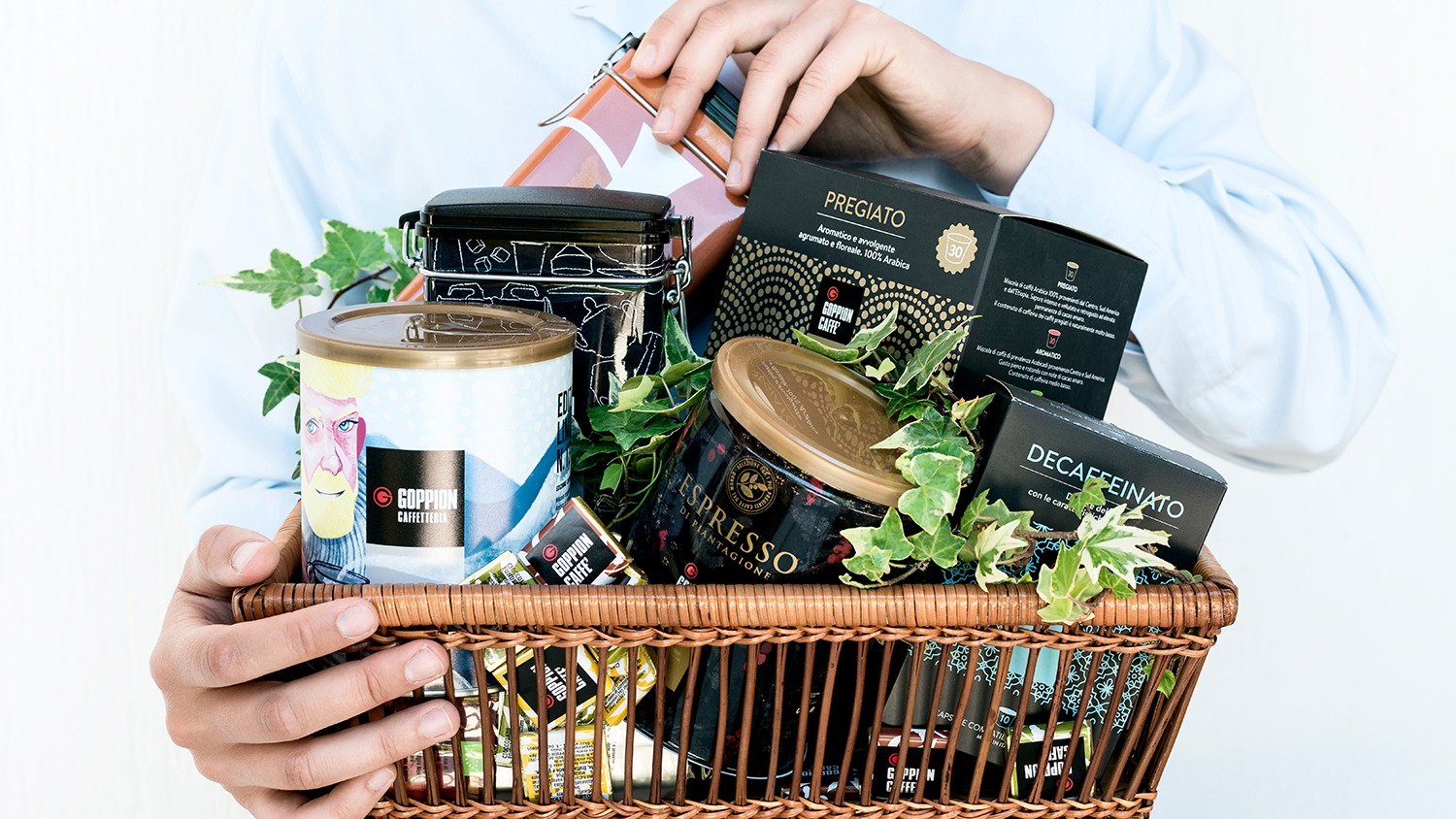 Try our "My Goppion" subscription
CHOOSE WHEN YOU WANT CAFFÈ GOPPION DELIVERED TO YOUR DOORSTEP
Scegli il tuo caffè preferito e la frequenza con il quale vuoi riceverlo, dove e quando vuoi.