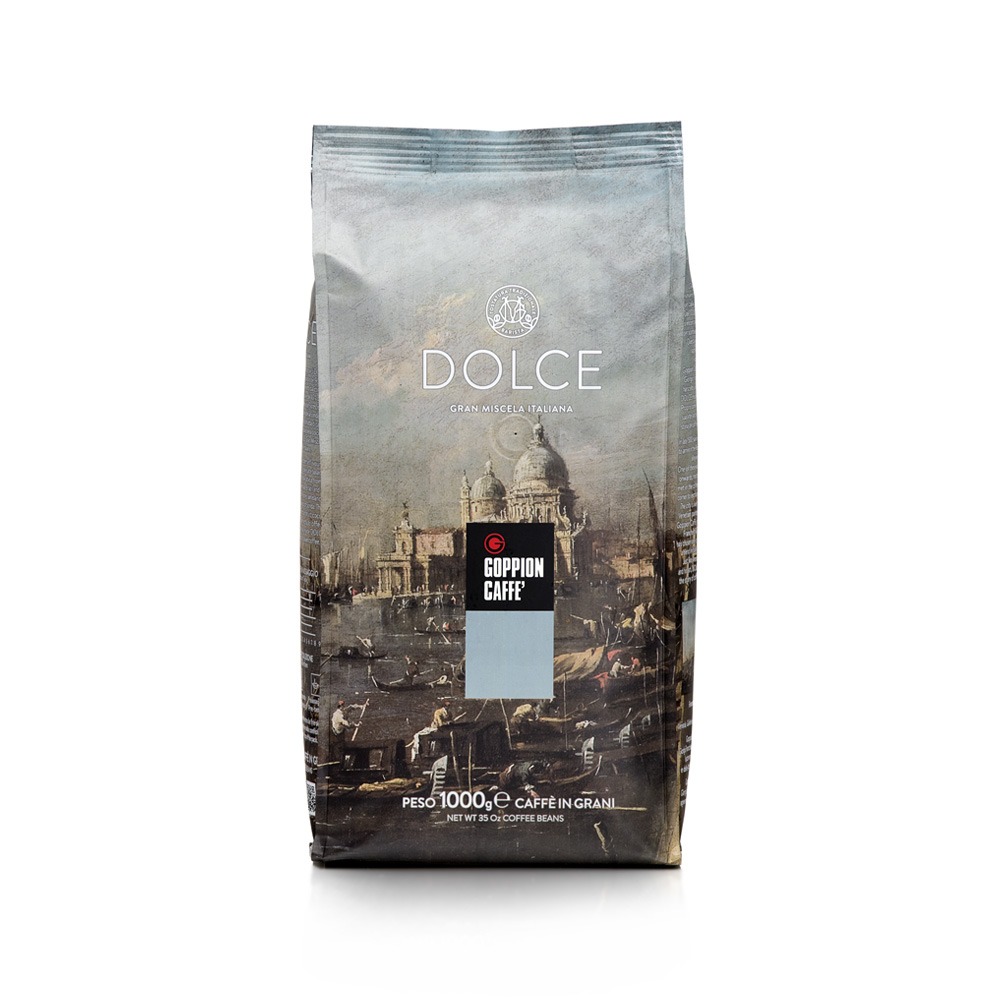 Dolce – Beans – Bar
This blend has been the first ever produced by our company and it has been a best seller since we founded our roasting business in 1948.
In the beginning its name was Gran Miscela but we found out that, especially abroad, those who appreciate it simply remember it as 'DOLCE'. Starting from 2016, with this packaging, Dolce has become its official name, to underline its most distinguishing feature: the sweetness.
This blend is made up for a 90% of Arabicas coming from Ethiopia, Brazil, Guatemala and Honduras. Another 10% is Robusta, coming from Flores in the Sunda Islands, an archipelago that lies between the Indian and the Pacific Oceans. The best Robusta in the world grows there. "Flores" evokes the contamination with the beautiful flowers that grow in those lands.
The final result is an intense, velvety taste, full body. The slight acidity is balanced and the cup is perfectly balanced.
Later, a pleasant aftertaste with hints of cocoa and bitter fruit. The permanence is prolonged in milk chocolate scents and toast fragrance.
Product features
Package:

1 kg

Aroma

Body

Cream

Sweetness

Chocolaty

Persistence
Production guarantees

Production preparation

Pre-tasting

Separate roasting

Slow roasting

Espresso bar