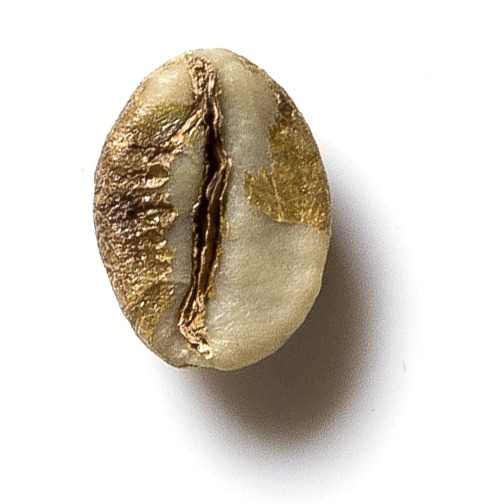 In the districts of Chickmagalur, Hassan and Kodagu the coffees called Kaapi Royal are grown; in order to be granted this name they must come from the best production areas in India, be processed according to impeccable methods and guarantee a bitter-free, sweet cup.
Since 1992 these coffees are considered "dynasty coffees".
The production areas in India are beautiful and the coffee plantations are almost always under the shade of tall trees, often amid spontaneously generated forests, together with spices such as pepper.  Coffee growing under the shade of trees makes berry ripening slower therefore they can develop rich aromas, in this case even spiced.
The Goppion coffees from this plantation

Volcan de Oro
Fruity.
Arabica 90%, high quality Robusta 10%
Guatemala, Brazil, India.
The taste of this blend is rich, sweet, aromatic with hints of tropical fruit and lightly spiced, with a clear cocoa aftertaste, owing mainly to the presence of coffee from the Mayan lands.
This quality of coffee from Guatemala stands out for the mark SHB, Strictly Hard Been, that is coffee grown in a tropical climate at 1500 meters above sea level; it is considered as one of the best coffees in the world.
It is combined with a Brazilian Santos from the Minas Gerais state.
Full-bodied with fine acidity.
Low caffeine content.
Kaapi Royale content: 10%
Mineiro
Sweet.
Arabica 85%, high quality Robusta 15%, Brazil, Guatemala, Honduras, India.
A full, sweet, defined taste, slightly aromatic with hints of dry fruit and faintly spicy notes. An aftertaste filled with cocoa notes thanks to the greater quantity of Brazilian beans from the Minas Gerais state where the soil, rich in minerals, endows this coffee with the unique features it is renowned for all around the world. Ideal after a meal, for those who love a full-bodied coffee.
Medium caffeine content.
Kaapi Royale content: 15%