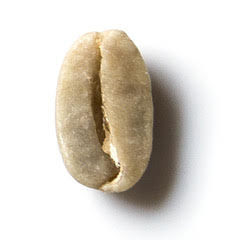 El Salvador - La Libertad district
Cordillera del Balsamo
On the volcanic mountains
We are in the Finca San Luis owned by an italian family called Angelucci.
The plantations are situated on the volcanic mountains called Cordillera del Balsamo. This crops give birth to a balanced coffee with an intense aroma of caramel and vanilla. Medium body, slight acidity and a sweet aftertaste.
The plants on these beautiful and green mountains are surrounded by the Colpachi, some tall and strong shrubs that shelter the coffee plants from the winds coming from the Pacific Ocean.
Nowadays Pino Angelucci works his lands with commitment, making this coffee a variety that keeps improving.
The harvest is done by hand and involves up to three steps in order to leave unripe drupes on the plants, until the right moment of ripening comes.
The Goppion coffees from this plantation